Hi dearies
it's time for a new entry about my last weekend. Again I went to Stuttgart and again I was with my friend Jana. Here a picture of my outfit - both of us were dressed in black and white.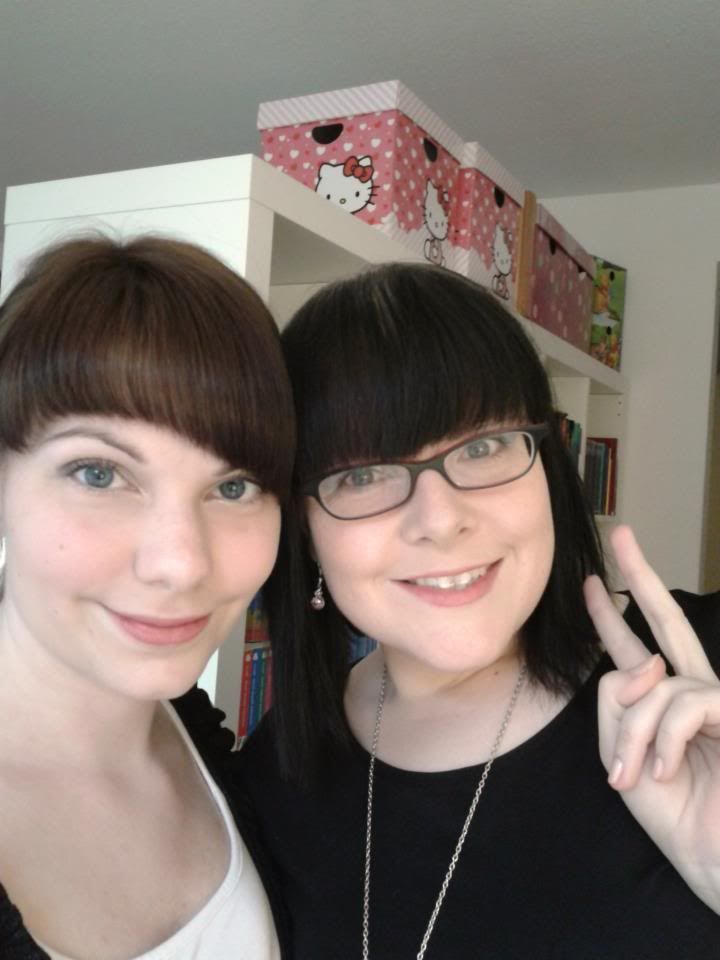 We went for Sushi at 'Sushi Circle' a really good place for Sushi. Of course I had to choose one of the most expensive plates but it was worth it.
sooo great <3 it was definitely worth the price
After that we visited our favourite lounge '5'. Since I wasn't able to go there on my birthday I decided to enjoy their lovely cocktails next time. I also tried a new cocktail... though it wasn't really my taste but if you don't try you don't know.
At 11pm it was finally time to invade the dancefloor in my fave club 'Village'. To end the night smoothly we went for a final drink at the bar 'Erdgeschoss' and arrived at Jana's home around 4 in the morning. What a great party night even though I was dead tired the whole sunday but it was worth it.
Well, I didn't get much sleep and woke up at 10 since it was too bright in the room without shutters.
For lunch I made some tasty Gyudon or at least I gave my best to make it tasty but I wasn't used to Janas mini-kitchen and old fashioned stove but in the end it turned out alright.
So, that was me weekend.