Finallyyyyy~ the second half of my cosmetic order arrived. Well, it was just a lipstick and two tear liners but I've been waiting like forever.
The lipstick from 'Etude House' has a really smooth texture making it easy to apply it but since it's such a strong color you have to be careful not to look like an alarm signal. And isn't the design lovely?!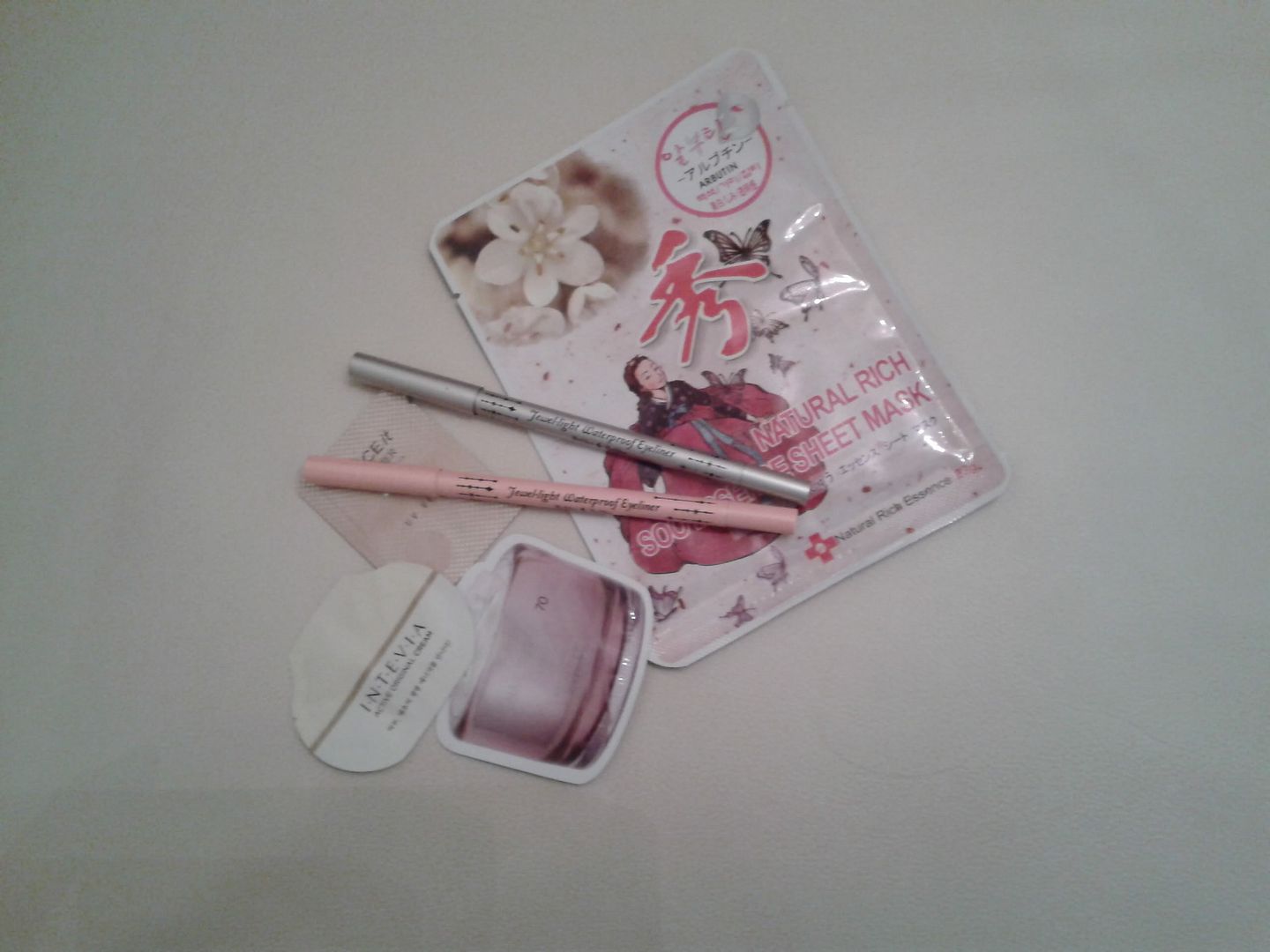 These are the two tear liners from 'Holika Holika'. I wonder if it is true that they're waterproof but since I'll go party this weekend it's a good way of testing that. Again I got lots of samples but the sheet mask is definitely the most useful thing there.
Oh yeah by the way I tested the eggpore set from Tony Moly and I have to say I'm really disappointed. Maybe my pores are too small or whatever I don't know but the only thing that works is the peeling effect but there are no signs of removed blackheads. So if you ever think of buying it - DON'T! Rather choose the nose patch.